Recent Job Postings

Customer Service Representative

Aaron's Inc

North Las Vegas, NV

PCT

DaVita

Las Vegas, NV

Renal Social Worker ( MSW )- Part Time

DaVita

Henderson, NV

PCT

DaVita

Las Vegas, NV

Biomedical Equipment Specialist - Healthcare Technologies

ARAMARK

Las Vegas, NV

Route Sales Support - AUS - Las Vegas, NV

ARAMARK

Las Vegas, NV

Food Service Worker - The Cosmopolitan

ARAMARK

Las Vegas, NV

Lead Commercial Account Executive

CenturyLink

Las Vegas, NV

Operations Supervisor

CVS Health

Henderson, NV

Associate Architect - Azure Architect - Las Vegas, NV

Capgemini

Las Vegas, NV
Career Tip of the day
Jesus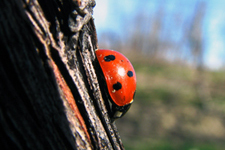 Jesus is the source of your faith, and the One who grows your faith to perfection and completion. The Holy Spirit that dwells in every born-again believer is the Spirit of Christ. But how do you keep your eyes on someone who isn't here? Realize – He is here! The Bible tells us that Jesus is the Word that became flesh. He is still the Word so you can meet Him in the Bible. As He promised, His spirit has been poured out on all flesh. You are closer to Jesus right now than many people were when He was on the earth. Seek Him while He may be found, in the Word and in your heart, that your faith might be perfected. You need Him to make it through the job search as an overcomer.
WORDS OF LIFE:
I keep my eyes on Jesus and my faith grows strong.
I receive the work of Christ in me to perfect my faith.
I thank God that He will never stop working on me until I look like Jesus.
We do this by keeping our eyes on Jesus, the champion who initiates and perfects our faith. (NLT)
Hebrews 12:2
By Barb Rarden, Employed for Life