Recent Job Postings

Med Surg RN needed Las Vegas, Nevada Travel Assignment

Soliant Health

Las Vegas, NV

Travel Nurse Job Oppportunity: Med Surg RN in Las Vegas, Nevada

Soliant Health

Las Vegas, NV

Accountant

Randstad

Las Vegas, NV

Staff Accountant

Randstad

Las Vegas, NV

Controller

Randstad

Las Vegas, NV

Manager Financial Planning & Analysis

Randstad

Las Vegas, NV

Benefits Specialist

Randstad

Las Vegas, NV

Manager Financial Planning & Analysis

Randstad

Las Vegas, NV

Staff Accountant

Randstad

Las Vegas, NV

Benefits Specialist

Randstad

Las Vegas, NV
Career Tip of the day
Thanks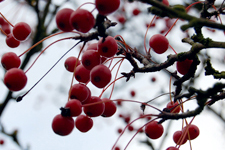 We don't have to be thankful for all circumstances, just thankful in the midst of them. When situations are bad, God isn't the source or the cause. You can be assured He has something else in mind for us. What allows us to give thanks in those circumstances is the absolute confidence that God has already made a way out for us! Our solution is already on its way. Think about what God has promised and how you'll feel when the victory is yours. Now give thanks in all circumstances.
WORDS OF LIFE:
I am grateful for my life and all the promise that it holds.
God has already blessed me with so much that I can't help but thank Him.
I know God will bring me through to victory.
Be thankful in all circumstances, for this is God's will for you who belong to Christ Jesus. (NLT)
1 Thessalonians 5:18
By Barb Rarden, Employed for Life