Recent Job Postings

Outside Sales Excutive / Relationship Manager - Heartland, Las V

Heartland Payment Systems

Las Vegas, NV

Electrical Apprentice

Tradesmen International, Inc.

Las Vegas, NV

HVAC Sheet Metal Installer

Tradesmen International, Inc.

Las Vegas, NV

Carpenter Apprentice

Tradesmen International, Inc.

Las Vegas, NV

Mason

Tradesmen International, Inc.

Las Vegas, NV

Carpenter

Tradesmen International, Inc.

Las Vegas, NV

Concrete Laborer

Tradesmen International, Inc.

Las Vegas, NV

HVAC Journeyman

Tradesmen International, Inc.

Las Vegas, NV

Supervisor - Banana Republic Factory Store - Las Vegas Premium -

Gap Inc.

Las Vegas, NV

Food Service Worker UNLV Residential

ARAMARK

Las Vegas, NV
Career Tip of the day
Bold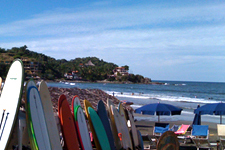 "We have boldness" because through faith in Jesus believers have become righteous. You can approach God to talk about anything that concerns you. Do you see yourself as righteous and fully pleasing to God? Do you know that what Jesus did was more than enough to cover all your shortcomings? Do you know that God is love and only love? Finally, are you absolutely persuaded that all power and authority in heaven and earth has been given to you in the name of Jesus? These truths are essential to a victorious Christian life. If you aren't walking in this revelation take the time to get these truths into your heart and mind. Boldness is sure to follow.
WORDS OF LIFE:
I am fully persuaded that God loves me and Jesus died to give me an abundant and victorious life.
By faith I receive confidence and boldness through my faith in the works and life of Jesus.
I go out in boldness because I go with Christ in me to do the work of the Kingdom. I have God's backing in my job search.
in whom we have boldness and access with confidence through faith in Him.(NLT)
Ephesians 3:12
By Barb Rarden, Employed for Life