Recent Job Postings

Charge RN Labor and Dekivery- Full Time Day

HCA, Hospital Corporation of America

Las Vegas, NV

Maintenance Reliability Engineer - Process

Barrick

Goldstrike, NV

OPERATIONS ASSISTANT MANAGER

Dollar Tree

Las Vegas, NV

Customer Service Associate - Work From Home!

Williams-Sonoma

Las Vegas, NV

PT Receptionist

Holiday Retirement

Las Vegas, NV

CUSTOMER SERVICE ASSOCIATE

Walgreens

HENDERSON, NV

CUSTOMER SERVICE ASSOCIATE

Walgreens

LAS VEGAS, NV

Terrain Park Attendant

Copper Mountain Resort

Las Vegas, NV

Rental/Repair Supervisor

Copper Mountain Resort

Las Vegas, NV

Local City Driver - Las Vegas, Nevada -- Saia LTL Freight

Saia Ltl Freight

Las Vegas, NV
Career Tip of the day
Design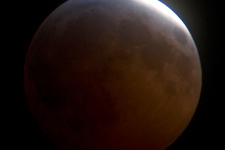 What would God like to see in His children? It wouldseem that He desires mature Kingdom citizens who aren't tossed to and fro all the time. The scripture shows the way to achieve "faith stability." Believers can defend against the emotional roller coaster of doubt and unbelief by "speaking the truth in love." The Word always brings us back to this foundation — we are designed in the image of God who is Love. Our power and authority depends upon our development into Christlikeness. Love is our nature and the source of our strength. So if you want to stay rooted and grounded in times of uncertainty you must allow His love to be released in and through you.
WORDS OF LIFE:
I love with the very love of Christ Jesus.
By faith I receive my perfection into the stature of Christ.
I speak the truth in love as I grow up into Christ.
till we all come to the unity of the faith and of the knowledge of the Son of God, to a perfect man, to the measure of the stature of the fullness of Christ; that we should no longer be children, tossed to and fro and carried about with every wind of doctrine, by the trickery of men, in the cunning craftiness of deceitful plotting, but, speaking the truth in love, may grow up in all things into Him who is the head—Christ— from whom the whole body, joined and knit together by what every joint supplies, according to the effective working by which every part does its share, causes growth of the body for the edifying of itself in love.
Ephesians 4:13-16
By Barb Rarden, Employed for Life