Recent Job Postings

Construction Estimator

CyberCoders

Las Vegas, NV

Web Press

Semper

Las Vegas, NV

Bindery

Semper

Las Vegas, NV

Lead Crusher Plant Mechanic

Impact Sand and Gravel

Las Vegas, NV

Surface Mine Mechanic

Impact Sand and Gravel

Las Vegas, NV

Contracts Admin

Impact Sand and Gravel

Las Vegas, NV

Office Administrator / Financial Accountant

Impact Sand and Gravel

Las Vegas, NV

SUPERVISORY INDIVIDUAL TAX ADVISORY SPECIALIST **MSP**

Internal Revenue Service

Las Vegas, NV

Customer Service Cashier

Burlington Stores, Inc.

North Las Vegas, NV

Stock Merchandise Flow Associate

Burlington Stores, Inc.

North Las Vegas, NV
Career Tip of the day
Thanks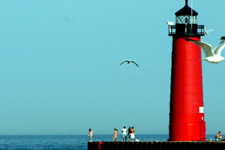 Can you picture this? A whole crowd of people all focused on praising God and giving thanks. And when they came into one accord, praising Him in unison, His presence came into their midst as an actual cloud of glory! There's something to be said for corporate praise and thanksgiving. Do you have a place to worship God with other believers? Do you have others who are praying with you and standing in faith for God's promises in your life? This is so important. Take the time in your journey through unemployment to find like-minded, Spirit-filled believers and join them in worship. Invite the glory of God to fill you too. For indeed, "He is good. His faithful love endures forever!"
WORDS OF LIFE:
I stand in the midst of countless believers, praising and worshipping God every day.
By faith I receive the fullness of God's presence and glory in my heart. I know He loves me!
I thank God that He inhabits the praises of His people for that includes me.
The trumpeters and singers performed together in unison to praise and give thanks to the Lord. Accompanied by trumpets, cymbals, and other instruments, they raised their voices and praised the Lord with these words:"He is good!His faithful love endures forever!"At that moment a thick cloud filled the Temple of the Lord.
2 Chronicles 5:13
By Barb Rarden, Employed for Life