Recent Job Postings

Director of Software Engineering

CyberCoders

Las Vegas, NV

Heavy Equipment Mechanic (Crane Experience) (Kwajalein Atoll)

San Juan Construction

Las Vegas, NV

Manager - Interior Design

Las Vegas Sands Corp.

Las Vegas, NV

Network Engineer III - Security

Las Vegas Sands Corp.

Las Vegas, NV

Newborn Photographer/Sales Representative (Part-Time)- Las Vegas

Mom365

Las Vegas, NV

Local City Driver -- Saia LTL Freight

Saia Ltl Freight

Las Vegas, NV

Field Service-Smart Home Professional (Technician)

Vivint

Henderson, NV

MILITARY VETS: Get a CDL and a Truck Driver Job (NV) -- C.R. Eng

C R England Inc

Goodsprings, NV

Senior General Manager

TMX Finance

Las Vegas, NV

Senior General Manager

TMX Finance

Las Vegas, NV
Career Tip of the day
Witness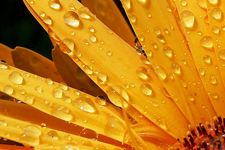 The Holy Spirit dwells within you. You may not be able to see into the invisible realm with your natural eyes but you really are walking in God's wonderful light. You really are surrounded by angels. Countless numbers of saints, past and present, are praying for you. It's true! So, don't be moved by what you see or what you feel. You will help yourself grow in His light by determining to show others the goodness of God with your actions. When you tell others how good God is and how glad you are to be in His Kingdom, you will realize more and more that you truly are His chosen one. That revelation will transform your life and you will go into each day in power and authority.
WORDS OF LIFE:
I am a chosen child of God, His special and treasured possession.
I share this nearly-too-good-to-be-true news at every opportunity.
My life reflects the goodness of God as I walk by faith and not by sight.
But you are not like that, for you are a chosen people. You are royal priests, a holy nation, and God's very own possession. As a result, you can show others the goodness of God, for he called you out of the darkness into his wonderful light. (NLT
1 Peter 2:9
By Barb Rarden, Employed for Life