Recent Job Postings

CDL A Drivers - Become Your Own Boss! -- Prime

Prime Inc

Henderson, NV

CDL A Drivers - Become Your Own Boss! -- Prime

Prime Inc

Henderson, NV

CDL A Drivers - Become Your Own Boss! -- Prime

Prime Inc

Henderson, NV

Claims Adjuster - Bodily Injury

Progressive

Henderson, NV

PHARMACIST DRUG STORE

Duane Reade

HENDERSON, NV

Principal Therapy Consultant, CoreValve - Las Vegas

Medtronic

Las Vegas, NV

FOOD SERVICE WORKER (FULL-TIME)

Compass Group, North America

LAS VEGAS, NV

Registered Dental Hygienist

Pacific Dental Services, LLC

Las Vegas, NV

Dentist in Training

Pacific Dental Services, LLC

Las Vegas, NV

Dental Assistant

Pacific Dental Services, LLC

Las Vegas, NV
Career Tip of the day
Confidence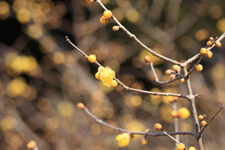 Whenever something big or overwhelming comes against us, we simply have to read this scripture. It's hard not to experience comfort and assurance by reading miracle stories in the bible — how God split the Red Sea, held back the river Jordan, caused the Sun to stand still for a day. Remember the walls of Jericho crumbling; the blinding of an entire enemy army so the prophet could lead them into the city of Samaria without force? The message is simple — God is capable of whatever we need. Settle this in your mind once and for all. When asking the question, "Is anything too hard for the Lord?" the answer will always be "No, nothing." Then have faith to believe that God will do something this wonderful for you.
WORDS OF LIFE:
I have unshakable faith that God is able to do all things. Nothing is too hard for Him.
By faith I receive what God has promised me.
I know that God has a work assignment for me and nothing can hold it back from me.
Is anything too hard for the LORD? I will return about this time next year, and Sarah will have a son." (NLT)
Genesis 18:14
By Barb Rarden, Employed for Life