Recent Job Postings

Loan Officer

CyberCoders

Henderson, NV

CDL-A Truck Driver- Veteran Programs Available! -- Werner Enterp

Werner Enterprises Inc

Las Vegas, NV

Staff Accountant

Las Vegas 51s

Las Vegas, NV

Clinical Laboratory Technologist (Core Lab)

UNIVERSITY MEDICAL CENTER OF SOUTHERN NEVADA

Las Vegas, NV

Specialty Physician - Transplant Surgeon - 17268

UNIVERSITY MEDICAL CENTER OF SOUTHERN NEVADA

Las Vegas, NV

RN New Grad/Specialty Training Pediatric Intensive Care

UNIVERSITY MEDICAL CENTER OF SOUTHERN NEVADA

Las Vegas, NV

Motorcoach Driver (Las Vegas/Henderson, NV)

Arrow Stage Lines

Henderson, NV

CDL A Drivers - Become Your Own Boss! -- Prime

Prime Inc

Henderson, NV

CDL A Drivers - Become Your Own Boss! -- Prime

Prime Inc

Henderson, NV

CDL A Drivers - Become Your Own Boss! -- Prime

Prime Inc

Henderson, NV
Career Tip of the day
Witness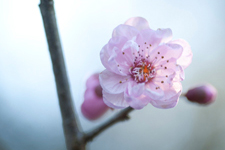 This scripture gives us clear direction. We work for God and we are always on duty. Since God is the One who is paying us, we need to be excellent in carrying out the assignment He gives us. Whether we are sending out resumes, going to interviews, working on a temporary assignment, or just scouting for leads, we need to be in the business of continuously doing good deeds. It works like this: You, as a representative of the Kingdom of God, bring excellence everywhere you go and look for opportunities to perform good deeds. Then the people you encounter are glad they've met you and wonder at the kind of God you serve.
WORDS OF LIFE:
I work for God and my good deeds bring Him glory.
By faith I receive direction from the Holy Spirit and I am led to opportunities for service.
At the direction of the Holy Spirit I am in the good-deed-doing business everywhere I go and I plant good seed for a supernatural harvest.
In the same way, let your good deeds shine out for all to see, so that everyone will praise your heavenly Father. (NLT)
Matthew 5:16
By Barb Rarden, Employed for Life