Recent Job Postings

RS Avionics/Electrical Tech II

PDS Tech Inc

Las Vegas, NV

Apple Mobile Master

Best Buy

Las Vegas, NV

AIR TRAFFIC CONTROL SPECIALIST

Headquarters, Air Force Reserve Command

Nellis AFB, NV

CDL A Drivers - Become Your Own Boss! -- Prime

Prime Inc

Henderson, NV

CDL A Drivers - Become Your Own Boss! -- Prime

Prime Inc

Henderson, NV

CDL A Drivers - Become Your Own Boss! -- Prime

Prime Inc

Henderson, NV

Speech Language Pathologist - Henderson, NV

AFFIRMA Rehabilitation

Henderson, NV

Style Advisor-Justice

maurices

Las Vegas, NV

Maintenance Foreman

Keolis Transit

Las Vegas, NV

Owner Operator Flatbed Truck Drivers, OTR, Avg Over $200k/yr --

Gt Worldwide Transport

Pahrump, NV
Career Tip of the day
Connect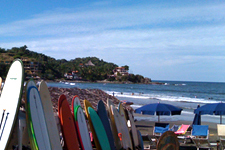 The enemy uses the tactic of isolation to cut job seekers out of the fellowship of others, because he can do so much harm when the believers are on their own. Don't fall for this. Now is a great time to get into a group of fellow believers and experience the power of community. Sheep are meant to be in the sheepfold. You are not designed to be alone. Ecclesiastes 4:12 tells us "Though one may be overpowered, two can defend themselves. A cord of three strands is not quickly broken". So find a small group to connect with and experience God's gift of relationships.
WORDS OF LIFE:
I am open to the possibility of fellowship and look for a group of like minded believers to connect with.
I know that I am never alone and that God has provided others to pray with and support me at this time.
I declare by faith that I am not alone and I will not be snared by the enemy who tries to isolate me.
Not forsaking the assembling of ourselves together, as the manner of some is; but exhorting one another: and so much the more, as ye see the day approaching.
Hebrews 10:25
By Barb Rarden, Employed for Life