Recent Job Postings

Sales Supervisor- Mobile

Best Buy

Las Vegas, NV

Best Buy Verizon Expert

Best Buy

Las Vegas, NV

Senior Group Sales Manager

Highgate Hotels

Las Vegas, NV

Front Office Supervisor

Highgate Hotels

Las Vegas, NV

Owner Operator Flatbed Truck Drivers, OTR, Avg Over $200k/yr --

Gt Worldwide Transport

Pahrump, NV

Owner Operator Flatbed Truck Drivers, OTR, Avg Over $200k/yr --

Gt Worldwide Transport

Las Vegas, NV

Driver - Over-the-Road (OTR) LTL Driver - E-Commerce Freight - C

Schneider

Las Vegas, NV

Driver - Regional LTL Driver - E-Commerce Freight - Class A CDL

Schneider

Goodsprings, NV

Driver - Over-the-Road (OTR) LTL Driver - E-Commerce Freight - C

Schneider

Moapa Valley, NV

Driver - Over-the-Road (OTR) LTL Driver - E-Commerce Freight - C

Schneider

Coyote Springs, NV
Career Tip of the day
Bold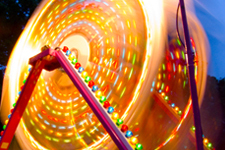 Boldness of speech and great hope are a matched set. You can't have one without the other. It's helpful to go back a few verses in this scripture and read about your hope and the source of your confidence. Among other thingsyou are reminded, "Not that we are competent in ourselves to claim anything for ourselves, but our competence comes from God." That should give every job seeker confidence. All you have to offer are your skills and abilities, but you are backed by a competence that comes directly from the Creator. That's your basis for both hope and boldness. God is with you, and in you. When you go into the workplace you bring supernatural competence with you. Go in the strength of the Lord and go with boldness in that knowledge!
WORDS OF LIFE:
I am complete in Christ. There is nothing that I need for my next job that has not already been supplied.
By faith I speak and act with boldness knowing that God's Word is true and victory is mine.
I have great hope and I will never let it go.
Therefore, since we have such hope, we use great boldness of speech— (NLT)
2 Corinthians 3:12
By Barb Rarden, Employed for Life