Recent Job Postings

Dual Licensed Massage Therapist/Esthetician

Massage Envy

Las Vegas, NV

Front Desk Sales Associate

Massage Envy

Henderson, NV

Massage Therapist

Massage Envy

Henderson, NV

Massage Therapist

Massage Envy

Las Vegas, NV

Total Body Stretch Service Provider

Massage Envy

Henderson, NV

Massage Therapist

Massage Envy

Las Vegas, NV

Total Body Stretch Service Provider-Gateway

Massage Envy

Las Vegas, NV

Massage Therapist

Massage Envy

Las Vegas, NV

Massage Therapist

Massage Envy

Henderson, NV

Massage Therapist

Massage Envy

Las Vegas, NV
Career Tip of the day
Confidence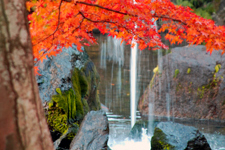 Here are two great clues to finding confidence in this Word. For starters, "Let us draw near to God." When life crashes in and starts to overwhelmyou, that's the time to turn your focus back to God and get near to him. Like sheep sensing danger you need to run to the Shepherd. The second clue is that you are reminded thatyou have already been washed thoroughly clean by your salvation and baptism in Christ . All guilt and condemnation has been removed for all time. Right now, in the middle of youremployment search, you can be fully assured that Jesus has made you righteous. If you need help, guidance, provision and healing you can put it on your "Master's Card." As you walk in love and grow in our faith in Him, you will receive His promises. Remember who you are in Christ.
WORDS OF LIFE:
I am fully persuaded that Jesus is more than enough for all I need.
By faith I receive confidence and assurance that I am approved by God in Christ and that His promises are mine to claim.
I thank God that He is both able and willing to meet all my needs.
let us draw near to God with a sincere heart in full assurance of faith, having our hearts sprinkled to cleanse us from a guilty conscience and having our bodies washed with pure water.
Hebrews 10:22
By Barb Rarden, Employed for Life