Recent Job Postings

Imaging Technologist

Dignity Health

HENDERSON, NV

Enrollment Exchange Facilitator

Dignity Health

HENDERSON, NV

Certified Medication Aide / Technician

Brookdale Senior Living

Las Vegas, NV

Resident Care Provider

Brookdale Senior Living

Las Vegas, NV

PM - Residential Construction, Apartments, Townhomes, & Condos!

CyberCoders

North Las Vegas, NV

Litigation Attorney

CyberCoders

Las Vegas, NV

Medical Screener - Reception Technician

CSL Plasma

Las Vegas, NV

Medical Screener - Reception Technician

CSL Plasma

Las Vegas, NV

Medical Screener - Reception Technician

CSL Plasma

Las Vegas, NV

Medical Screener - Reception Technician

CSL Plasma

Las Vegas, NV
Career Tip of the day
Overcome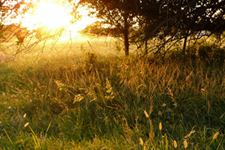 You probably don't have to be reminded that you'll have trials and sorrows in this world. You're in the midst of them right now. But your trials and sorrows don't need to have power over you. Jesus has peace and victory for you right now. He tells you, in this verse, how your situation is going to turn out. The children of God win! He has overcome unemployment, poverty, and economic uncertainty. He has overcome this world and taken you into victory with Him. See yourself as an over comer in Christ. Remember, God needs you back in the workplace so you can be a blessing. So first complete the assignments he has given you while you're out of the workplace.Then claim your victory and go out like someone who expects to be hired to do work you really love. Be a demonstration of what God in Christ does for those who love Him!
WORDS OF LIFE:
I am an over comer in Jesus Christ. I expect victory in my job search.
By faith I receive the peace of God in my current circumstances because Jesus has overcome the world.
I have power and authority in the name of Jesus and I use it to accomplish the work of the Kingdom..
I have told you all this so that you may have peace in me. Here on earth you will have many trials and sorrows. But take heart, because I have overcome the world." (NLT)
John 16:33
By Barb Rarden, Employed for Life