Recent Job Postings

Inside Sales Representative

Ahern Rentals, Inc.

Inside Sales, NV

Barista (Part Time)

Canyon Ranch

Las Vegas, NV

Assistant Controller

Arcata Associates

Las Vegas, NV

Temporary support

maurices

Reno, NV

Club Agent I (Call-Center)

Diamond Resorts International

Las Vegas, NV

Account Coordinator

Diamond Resorts International

Las Vegas, NV

Assistant Restaurant Manager - Henderson, NV - Kneaders Jobs

Kneaders Bakery & Cafe

Henderson, NV

Insurance Agent

AAA Northern California, Nevada & Utah

North Las Vegas, NV

Enrollment Spec_Senior Care Plus – Carson City

Renown Health

Reno, NV

Software Systems Engineer 2_Med Img

Renown Health

Reno, NV
Career Tip of the day
Gifts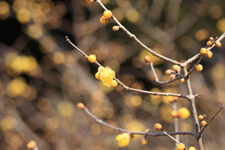 This world is in a mess, and every day it becomes more evident that government leaders aren't going to be able to fix it. The scriptures tell us that world systems will fail. Built on greed, selfishness and pride, they cannot produce long-term prosperity, peace or security. But God has given us all those things for free, in abundance, in a Kingdom that has no end. He has given us the power to get wealth. He has met all our needs and given us all things richly to enjoy. We may not have the manifestation of these promises in our lives yet, but they are still the truth. We will, by faith, see the abundant life God has procured for us, in this lifetime. So shine like the city on the hill. Don't wait until God's Word is fully manifest to start talking about His goodness. Get on fire for the Lord now, and as you go about your job search, let your light shine.
WORDS OF LIFE:
I belong to an unshakable Kingdom.
The Holy Spirit in me reveals ways that I can be a light in this dark world.
I declare the truth of God's goodness and I expect to see abundance manifest in my life.
"You are the light of the world—like a city on a hilltop that cannot be hidden. (NLT)
Matthew 5:14
By Barb Rarden, Employed for Life