Recent Job Postings

Merchandising Service Associate (FT)

Lowe's

Las Vegas, NV

Customer Service Associate Building Materials (FT)

Lowe's

Henderson, NV

Customer Service Associate Plumbing (PT)

Lowe's

Las Vegas, NV

Nursing Care Assistant (Full Time)

Genesis Healthcare

Las Vegas, NV

Certified Nursing Assistant (Full Time)

Genesis Healthcare

Las Vegas, NV

Pharmacy Manager

CVS Health

Carson City, NV

Retail Store Manager - Las Vegas, NV

CVS Health

Las Vegas, NV

Retail Store Manager - Las Vegas, NV

CVS Health

Las Vegas, NV

Pharmacy Manager

CVS Health

Las Vegas, NV

Pharmacy Manager

CVS Health

Sun Valley, NV
Career Tip of the day
Bold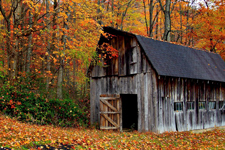 Faith declares that God is love and he desires to bless you! He is your Helper, your Provider, your Protector and your Guide. Fear, on the other hand, is placing your confidence in the enemy. Fear in any form — from worry to downright panic — gives your Adversary the legal right to interfere in your life. That's why these two thoughts appear together in this scripture. You have to declare that the Lord is your Helper and flatly reject all fear. The Enemy cannot prevail against Christ. Man cannot interfere with the will and plan God has for you. You must believe that, and you cannot be moved by anything you see or hear to the contrary. It's time to make an unshakable decision to believe the Word of God only! Once that decision is made and settled, boldness and confidence are not far behind.
WORDS OF LIFE:
I am a child of God. Eternal life and overcoming victory in this life are my inheritance in Him.
By faith I have decided to reject fear totally.
I thank God that man cannot harm me and that nothing on earth can keep my good from me.
So we may boldly say: "The LORD is my helper; I will not fear. What can man do to me?"(NLT)
Hebrews 13:6
By Barb Rarden, Employed for Life