Recent Job Postings

Vice President of Hotel Operations

SLS Las Vegas

Las Vegas, NV

Human Resources Coordinator

WestCare

Henderson, NV

Tire Service Technician - Weekly Pay!

Sunstate Equipment Compan

Henderson, NV

RN Transfer Center

HCA, Hospital Corporation of America

Las Vegas, NV

Food Runner - PT (Seasonal)

Canyon Ranch SpaClub

Las Vegas, NV

Kitchen Steward - PT (Seasonal)

Canyon Ranch SpaClub

Las Vegas, NV

Server - PT (Seasonal)

Canyon Ranch SpaClub

Las Vegas, NV

OPEN HOUSE for Food & Beverage Seasonal Jobs: Thursday, March 2n

Canyon Ranch SpaClub

Las Vegas, NV

Line Cook - FT (Seasonal)

Canyon Ranch SpaClub

Las Vegas, NV

Mobile Performance Tester

Collabera

Las Vegas, NV
Career Tip of the day
Faint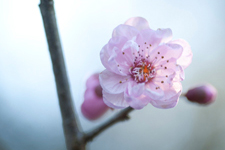 If you've been looking for work a long time and you feel like you're running out of gas, this scripture is for you. Receive it as a personal word. There is a truth that you can count on — God never runs out of love for us. He is our Source and supply. He never looks away and He never loses interest in us. Every morning we receive a fresh supply of love, mercy and provision. So when you feel like you can't go on, turn all your thoughts towards the God who loves you and remember these words of Emily Dickinson, "I know not where His islands lift their fronded palms in air, I only know I cannot drift beyond His love and care."
WORDS OF LIFE:
I am safe in the love and mercy of God.
By faith I receive my provisions from God and I know that my supply will never run out.
I thank God for His faithfulness and I place all my hope in Him alone.
It is of the Lord's mercies that we are not consumed, because his compassions fail not. They are new every morning: great is thy faithfulness. The LORD is my portion, saith my soul; therefore will I hope in him.
Lamentations 3:22
By Barb Rarden, Employed for Life